Based in the heart of the industrial hub of Dar es Salaam, Tanzania, Plasco is ideally located to support its customers in the Water, Agriculture, Mining, Construction, Hydropower, Telecommunications and the Oil and Gas industry in Tanzania and the neighbouring countries in East Africa. Plasco's facilities are purposely built not only to produce at an optimal level but also to provide exceptional service to its customers.
The plant was built with insight to accommodate for future growth and has a current conversion capacity of over 20,000 tons per annum. Our 18,000m2 facility accommodates our Head Office, Finance, Sales & Marketing, Human Resource, IT and Administration departments. The Plasco facility and processes are fully certified to the ISO 9001:2015 Standard by SGS-UKAS. Our products are also certified by the Tanzania Bureau of Standards (TBS) and the KIWA Gastec Certification Laboratories, Netherlands.
Our emphasis on quality and efficiency throughout our operation speaks through our end products, service delivery and after-sales service. This enables us to optimise cost, produce the finest high quality plastic pipes and fittings in the region and provide added value to our esteemed customers.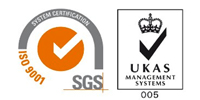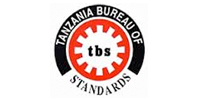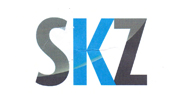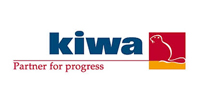 HDPE & uPVC Extrusion
Conversion Equipment
Fittings Fabrication Workshop
HDPE & uPVC Extrusion
6 x Fully automated European-made PE Extrusion lines capable of producing from 16mm to 630mm diameter Solid wall HDPE pipes of various pressure ratings.They include the following state-of-the-art auxiliary equipment :

Ultrasound pipe scanner to check the pipe dimensions in real-time
Gravimetric feeding systems for accurate wall thickness control
In-line Hot Stamping System for marking pipes according to international standards

Ultra-modern fully automated European-made PVC Mixing Station with automatic feeding to the Extruders
3 x Fully automated European-made PVC Extrusion lines capable of producing up to 315mm diameter uPVC pipes and includes In-line Inkjet Printing Systems for marking pipes according to international standards.
Conversion Equipment
European-made CNC machines for threading and slotting of PVC pipes up to 315mm diameter for Borehole Casing and Drainage applications.
Socketing machines for Bell-end and Rubber-ring sockets on uPVC pipes.
Fittings Fabrication Workshop
A fully equipped fabrication workshop utilizing European-made equipment for manufacturing custom-made HDPE Solid wall fittings up to 630mm diameter & Weholite HDPE Structured Wall pipe fittings up to 1200mm diameter (Segmented Bends, Tees, Cross-Tees, Y-Joints etc.). The workshop equipment includes :
Butt fusion machines for up to 630mm diameter pipes
Electrofusion machines
Bandsaw to accommodate HDPE Solid wall 630mm diameter pipes
Bandsaw to accommodate Weholite HDPE Structured wall 1200mm diameter pipes
Hand-held hot air & extrusion welding machines
Lathe machines for machining stub end and other parts