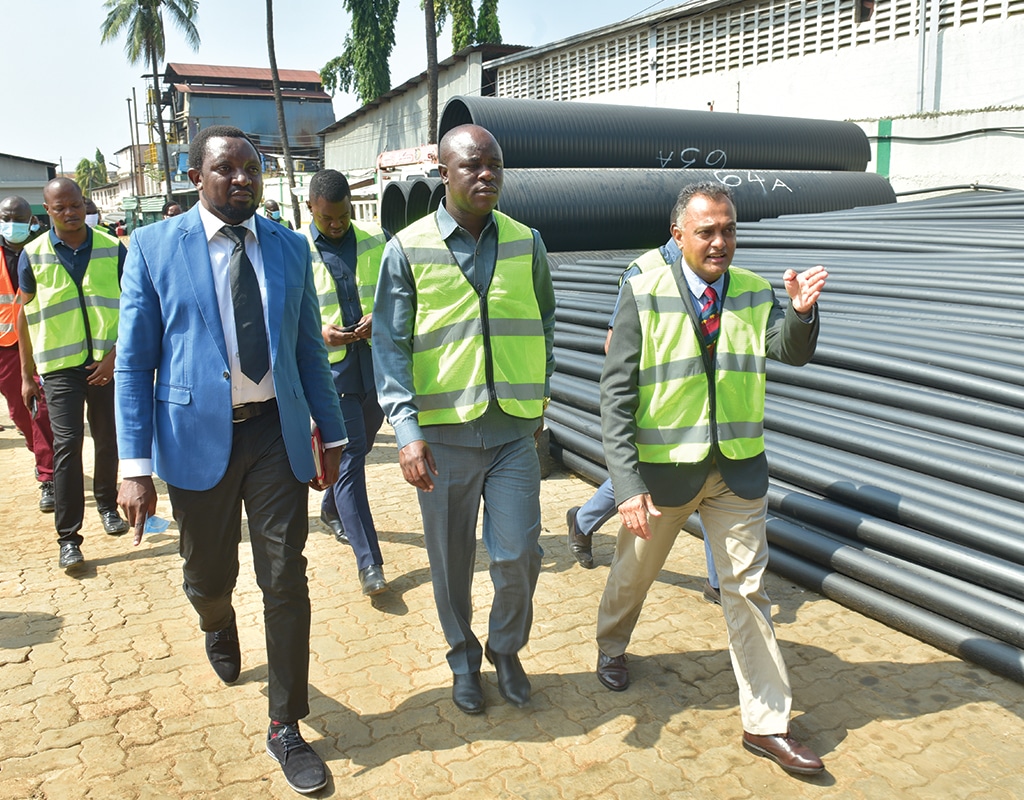 GOVERNMENT has warned that it will no longer entertain excuses on delays in completion of water projects since all the major equipment, including pipes are available in the country.
Minister for Water Jumaa Aweso sounded the warning recently during his visit to Dar es Salaam-based pipe factories where he promised empowering Tanzanian industries by using their products.
The minister visited Plasco Industry, which is one of the factories producing pipes in the country.
"Since there is an availability of materials being used in water projects, I am directing all contractors to stop delaying water projects over lack of pipes as the equipment are available in our country," he said.
According to minister, the government is now implementing 631 water projects countrywide, and that the ministry is working hard to ensure all are completed on time.
Mr Aweso said the government is discouraging importation of materials that are available in Tanzania, a move that aims at supporting the industrialisation strategy.
"But we have to ensure the materials are of high quality and of competitive price. As part of supporting Tanzanians factories, the ministry is dedicated to using pipes and other materials from the available factories, including Plasco Ltd. This will save time," assured the minister.
He was of the view that the ministry is working hard to ensure that by 2025, water services in rural areas reach 95 per cent and 85 per cent in urban areas.
Source: DAILY NEWS